Atlanta Granite Countertops
Luxor Tile & Stone is Atlanta's premier Granite countertop fabricator and installer. We have over 15 years of experience in the Granite and Tile business. Granite is the best choice for your home countertop surfaces because it is durable, naturally beautiful and the industry's first class product. Please visit our showroom and we will be more than happy to help you remodel your home or business and help you choose the best product for your needs. Ask about our professional Granite repair and Granite restoration services that can restore your existing countertops or Tile floors to like-new.
If you like your house, neighbors and schools, why move? It is more efficient to remodel than trade up. Learn about adding a stylish outdoor kitchen to your home.

---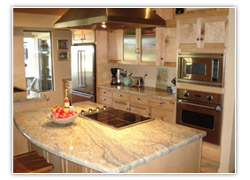 There are plenty of imitations but nothing compares to the unique beauty and durability of natural stone. Our stone professionals have been installing marble and Granite countertops for over 15 years in prominent Atlanta homes and businesses.
Custom fabrication and professional installation
Over 15 years of service to the Atlanta area
More than 500 Granites in stock

---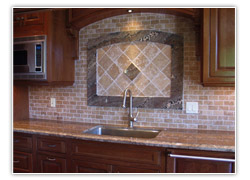 Add beauty and elegance to your kitchen by installing a natural stone backsplash. Talk with one of our design experts today to discuss how our design and installation services can turn your kitchen into a truly beautiful space.
Premium look and feel
Huge selection of materials and styles
Full-line showroom

---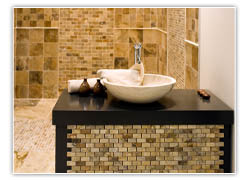 Our huge selection of ceramic and porcelain Tile is perfect for floors and walls. Tile is attractive, easy to maintain and helps reduce dust, pollen and pet hair that stays trapped in carpet. Ask about our Tile repair service to restore your existing Tile.
Durable and easy to clean
Allergy friendly surfaces
Tile/grout restoration and repair services available

---
Special Offer
Take advantage of our limited time sale! Enhance the beauty and value of your home by remodeling your kitchen and bathroom with beautiful Granite countertops from Luxor Tile & Stone. For a limited time, select Granite slabs are just $27.99 per square foot!* Luxor Tile & Stone is a leader in fabrications and installation of natural stone countertops with over 15 years of experience. Discount Granite countertops specials.
*Minimum 40 square feet.
---
---