About Us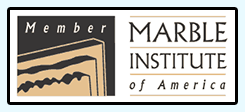 Luxor Tile & Stone is a direct importer of Granite, Marble and Travertine, serving Atlanta and surrounding areas such as Roswell, Alpharetta, Marietta, Norcross and Decatur for over 15 years. We work every day with home owners, builders, interior designers, remodelers and architects to provide the best product for their needs. We offer a wide range of products related to natural stone fabrication. From kitchen countertops to vanity tops, jacuzzis, fireplace surrounds, and full wall and floor paneling, Luxor Tile & Stone offers the best quality fabrications. We are committed to giving each of our customers the highest level of professional service, a large selection of products and reliable delivery, all at an affordable price.
Luxor Tile & Stone is a green company, operating in a way to keep our footprint on the environmental landscape as small as possible. We have taken an initiative to be part of environmental conservation by reducing our waste and recycling our Granite remnants into new products. We have proudly served Atlanta's prominent developers such as McCar homes, Capital design group, H.J. Russell and company, and Lane Realty since 1995.
Introducing Granite Pavers
Natural Stone has a low impact on the enviornment. There are no chemicals used in the mining process and there is no toxic waste produced. For these reasons Natural Stone is used in many projects that have LEED certification. This program is designed by the U.S. Green Building Council, who sets construction guidelines for energy efficient buildings. An estimated half billion tons of Granite scrap are hauled away to land fills, however, and, on average, 30% of each Granite slab is discarded as waste. Luxor Tile & Stone is the only Georgia Fabricator that is turning this waste into an inovative product that reduces the negative enviornmental impact. Our innovative equipment transforms the Granite into different shapes that can be used as Pavers and Tiles.
Luxor is committed to respect and protect our enviornment in every step of our production. We are consistently looking to improve our manufacturating to installation  to maximize recycling.
---
---
---
---
Our Showroom



---
---